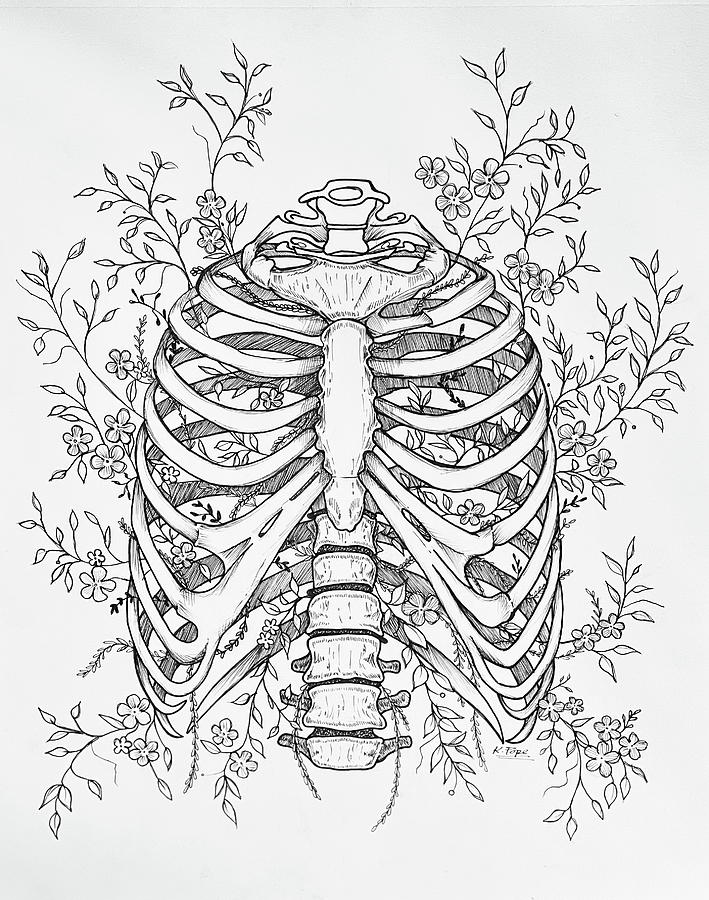 Title
Flourishing Anatomy
Medium
Painting - Archival Ink
Description
In "Flourishing Anatomy," the stark contrast of black and white serves as a canvas for a thought-provoking exploration of life, growth, and the intricate connections between the human body and the natural world. At first glance, the image displays a meticulously detailed human rib cage rendered in monochromatic tones, exuding a sense of clinical detachment.

Upon closer inspection, the viewer is drawn into the delicate dance between life and decay as vibrant plants and ethereal flowers burst forth from the skeletal structure. Each tendril and petal appears to be seeking the light, a poignant metaphor for resilience and the pursuit of beauty even in the most unexpected places. The juxtaposition of the rigid bone and the supple foliage reminds us of the fragility and strength that coexist within us.

"Flourishing Anatomy" challenges conventional notions of life and mortality, inviting contemplation on the relationship between the human form and the natural environment. The artwork prompts reflection on the cycles of existence, the interconnectedness of all living things, and the limitless potential for growth, even in the most unlikely circumstances.
Uploaded
August 28th, 2023
Statistics
Viewed 18 Times - Last Visitor from Fairfield, CT on 10/01/2023 at 11:36 AM